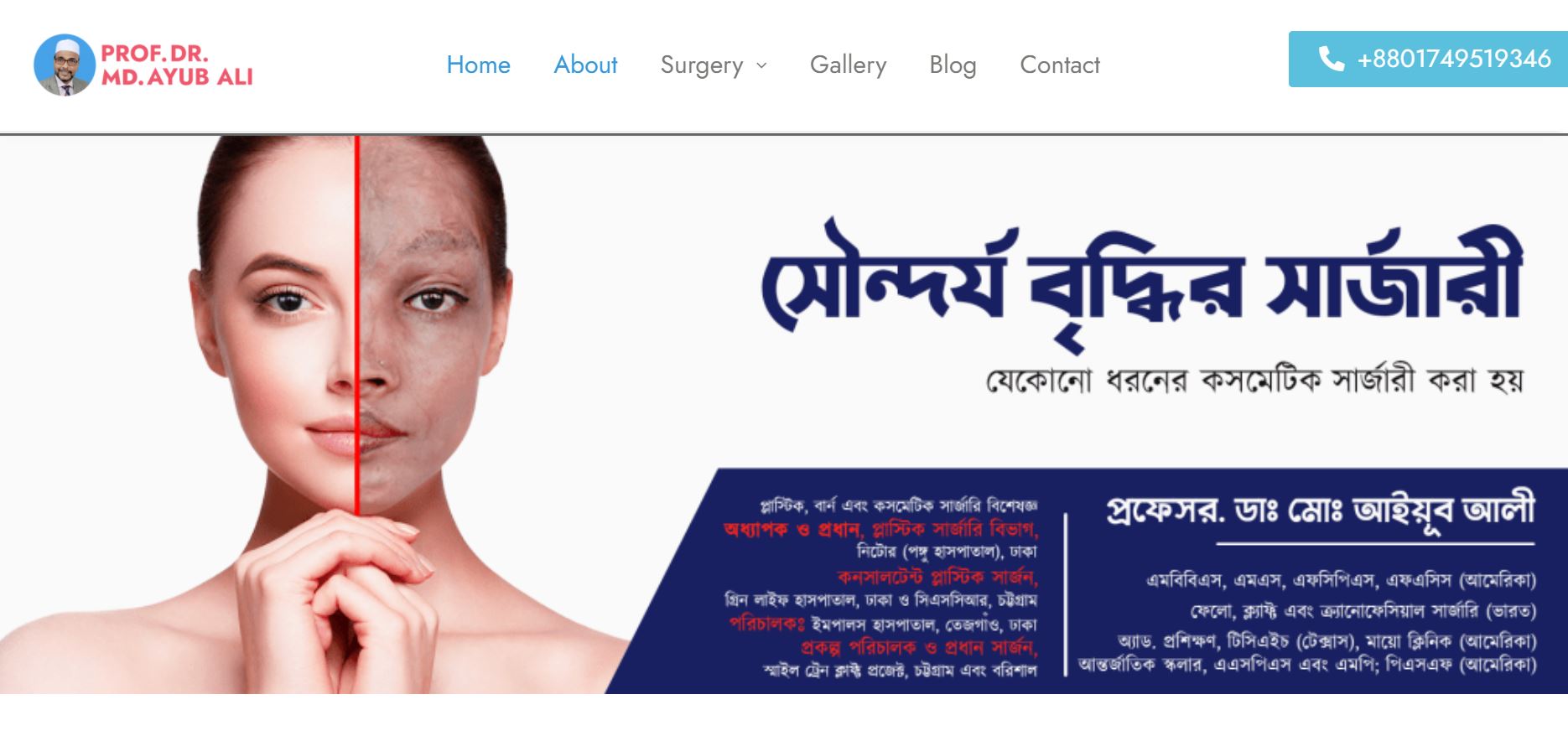 Background - Dr. Ayub Ali
Professor Ayub is dedicated to the benefit of other clift surgeons and patients worldwide with the knowledge and skills acquired during the "International Scholar Program". He has presented more than 30 scientific research works in various national and international forums.
It has already been published in various national and international journals. He is involved in scientific research as an active researcher and in addition to his professional work he is also involved as co-editor of Bangladesh Plastic Surgery Journal (BDJPS). He is a regular examiner of MS Plastic Surgery Final Examination and Thesis Reviewer of Bangabandhu Sheikh Mujib Medical University.