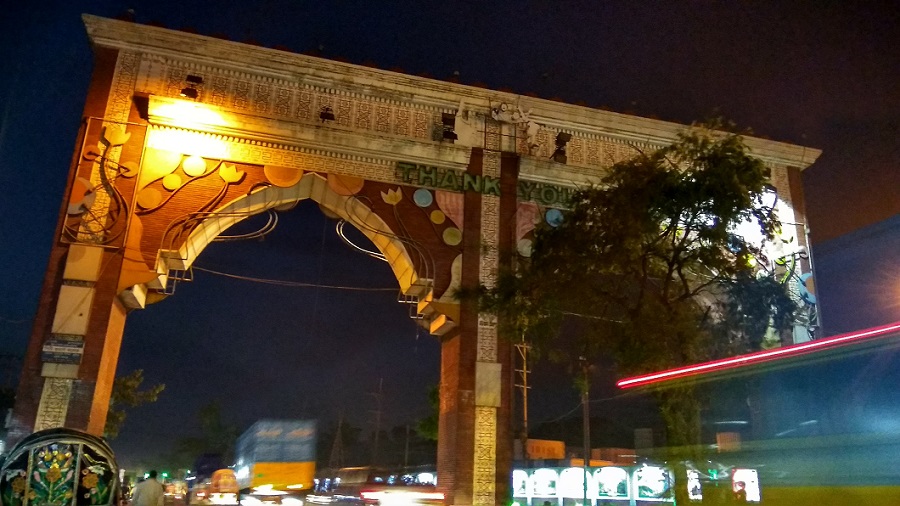 Chittagong is one of the most famous places of Bangladesh that could make anyone's travel dream come true. It has all the places that could impress you with its charm and other qualities. Chittagong is a city in southeast Bangladesh near the Karnaphuli River. Chittagong is the second largest city of Bangladesh. Also, it has the busiest international seaport. Its green hills and forests, its broad sandy beaches and its fine cool climate always attract the holiday-makers.
Information Technology Field in Chittagong
Nobo IT One of the uprising software firms in Bangladesh. Their main goal is to develop mobile application, Software development and game development. We are specialized in Web application, Website development, Android Application, IOS Application, Graphics Design, and SEO & Internet Marketing. Nobo IT is one of the best Software Company in Bangladesh also work in Chittagong area. The unique part about Nobo IT is not only in the Bangladesh they have expanded their wings in the international market.
Software and Website Development Services by Nobo IT in Chittagong -
1. Website Development Service in Chittagong
Nobo IT is a premium website design and web development company in Chittagong, Bangladesh with expert specialization in Corporate Custom Website Design, Custom Web Application Development, E-commerce, Web Portals Development, Corporate Logo Design, and SEO. On top of emerging trends in software development and architecture, working closely with clients to build incredible web development their audiences want to use and keep coming back to. Our commitment to quality and staying on top. A good web design and proper web development can provide an excellent interaction to your customers through your web page. Feel free to contact Nobo IT and get one of the best web development services.

2. Software Development Service in Chittagong
Nobo IT is Software development and IT Services Company, with highly skilled and trained professional. We focus on delivering solutions for specialized Government sector ICT, Private Enterprise Software, Web based and Mobile application to our clients. Nobo IT Have expertise in Customize software and we develop software for different sector Our resources are highly skilled professionals with years of experience, IT, Market research, Technology trend survey and Solution Integration, with deep vertical industries expertise in Business IT solution. Nobo IT is one of the leading software development companies and customization services in Chittagong.

3. Mobile Application Development Company in Chittagong
One of the popular forms of coding in recent times is the creation of apps that run on mobile devices like phones and tablets. Nobo IT is the best and cheapest mobile app development company in Chittagong, Bangladesh. Being the best mobile app development company in Chittagong, Bangladesh, we ensure that our clients are satisfied with the mobile app development services that we provide.

4. Graphics Design Services in Chittagong
A trusted website development, graphic design, search engine optimization and website maintenance house where our creative developer team ensure you premium quality work for your business. Nobo IT offers a wide range of design skills that can benefit your marketing campaigns. To get best product display in the internet marketing you need to get clipping path service feel free to contact with Nobo IT Chittagong, Bangladesh.

5. Server Hosting Company in Chittagong
Nobo IT is Top Web Hosting Company in Chittagong Bangladesh. We are Bangladeshi web hosting company. We provide domain registration and SSD web hosting service in Bangladesh. We use USA Data-center and have USA based powerful Hosting server. We provide server for getting better performance. Choosing the best web hosting provider is a great place to start your journey towards building a solid online presence. Nobo IT is the best, secured and cheapest server hosting provider in Chittagong Bangladesh.

6. Domain Name Service Provider in Chittagong
This is digital era to make your own brand. Nobo IT is the cheapest domain name seller in Bangladesh. Every great website needs a memorable domain name and choosing the best domain registrar is paramount to making your journey to building your online presence. So what does a domain registrar actually do? It is an entity that registers domain names with an organization called ICANN which manages domain names globally. It therefore acts as a proxy and will make sure that you're only, official recognized owner of that domain name. Nobo IT offer you best price in our country.

7. Internet Marketing Company in Chittagong
Nobo IT is a Chittagong based web design and Internet marketing company of Bangladesh that operates globally in international market. . To make sure customers find your site online, Nobo IT can take your online presence to the next level. We are E-commerce traffic and revenue generation experts, Local online marketing specialists. Online Marketing System we are ready to serve you through all possible ways of marketing your products on-line.

8. Original Electronics Products Supplier in Chittagong
Nobo IT is providing various information about the most trusted and best electronic goods related organizations in Chittagong, Bangladesh through its own management. Our company expertise in original brand exclusive electronics item supply. Nobo IT is best original brand electronics supplier in Chittagong. We select best brand with great Quality. Don't hesitate to get special price from Nobo IT.

9. CCTV Service Provider in Chittagong
Nobo IT is one of The Best CCTV Camera Supplier Company in Chittagong Bangladesh. We offer Surveillance systems to suit any budget and we tailor every solution to our customer exact requirements for security Automation system. Our mission is to provide and service our clients with the most reliable and highest quality security solution in the industry. Nobo IT works with Branded CCTV system and we also work in Chittagong area.

10. Wifi and Networking Service Provider in Chittagong
Nobo IT provides complete solution for Networking, Security & wifi Solution within lowest price in Bangladesh. Nobo IT helps to bring it closer and easy to setup Wifi Connection in Home, Office, and Outdoors and Make the life easier. We are using latest technology like Cisco, Microtic & Juniper which is highly secure equipment. Our Expert engineer's are deditated to support if there need any assistance.

11. Cyber Security Service Provider in Chittagong
Nobo IT cyber security services offer tremendous monetary and non-monetary value within your organization. Minimally, an improvement in your security posture keeps confidential, classified, and proprietary business materials out of the hands of competitors. Cyber security services providers offer a range of solutions related to the protection of computer systems within an organization. To get Cyber Security Services please contact with Nobo IT Chittagong, Bangladesh.