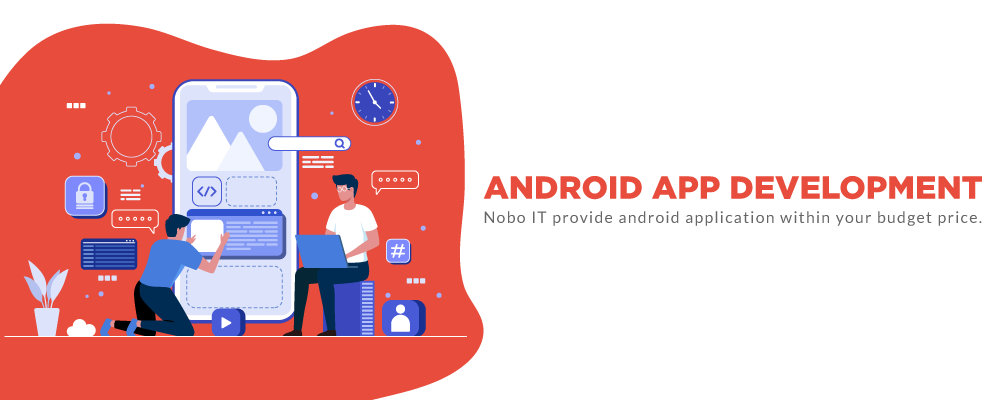 Mobile App Development Company in Dhaka, Bangladesh - Nobo IT:
Mobile Application:
Smartphone is globally popular for huge number of its mobile application which make it popular and essential part for human life. Nobo IT - Mobile Application team is highly qualified and we have both android & I Phone Apps developer.
Nobo IT is the best and cheapest mobile app development company in Dhaka, Bangladesh. Apps developed for different purposes for website, product, service & Entertainment. Our User interface (UI) team firstly help you to illustrate your product and service overview and then our expert Apps developer will serve you to make your dreams came true.
Mobile Application Development