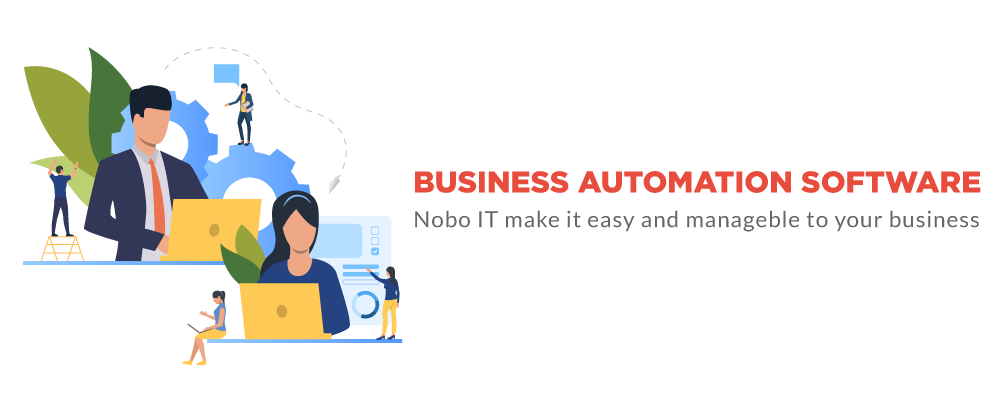 Business Production/Dealer Software:
Business need to manage their regular transaction to get good result at the end. We develop software for business which is production based or Dealer Based. You can maintain your customer information, sales information , Chalan copy, Bill copy, Purchase information, Inventory, Stock, Warehouse and many more things. You can maintain your complete business from one single platform. There also managerial authorization part where you can authorized transaction. Business automation software is very useful for the owner and manager of business. It creates a transparent environment in the business sector.
Nobo IT make it easy and manageble to your business. You can get your all business information from any device over online. This software is best software for your business.

Business Automation Software
1. User Role wise Login
2. Create User
3. Create Customer
4. Create Supplier
5. Create Supplier
6. Create Product Information
7. Create Warehouse
8. Purchase
9. Purchase Return
10.Purchase Payment
11.Used Material Information
12.Stock Product
13.Sales Product
14.Sales Return
15.Sales Payment Collection
16.Sales Due Collection
17.Inventory Information
18.Supplier wise purchase
19.Customer Wise Sales
20.Sales Report
21.Purchase Report
22.Inventory Report
23.Customer wise Sales Report
24.Raw Material Use Report
25.Supplier wise Purchase Payment Report
26.Item wise Sales Report
27.Item wise Inventory Report
28.Supplier wise Purchase Payment Report
29.Item wise Sales Report
30.Item wise Purchase Report
31.Date wise Sales Report
32.Convert report to excel/PDF different Report
Nobo IT is best Business Management Software Provider in Bangladesh which situated in Kazipara, Mirpur, Dhaka, Bangladesh. We Deliver software for Business in different sector. Our company expertise in Business sector software and we research to develop this Business Prouction or Dealer Software and including more feature's to make your life easy and manageable. Don't hesitate to get Business software service from Nobo IT . Just call at 01714591565 or Email us at: info@noboit.com for your own desired. We provide Free software consultancy.