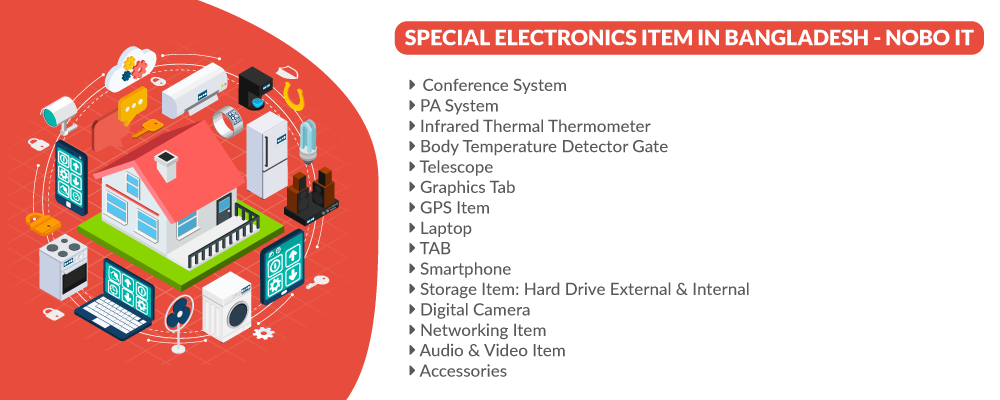 Best Electronics Item:
We are providing original, special & exclusive Electronics item in Bangladesh. We select best brand with great Quality. Don't hesitate to get special price for bulk order.
Special Electronics Item by Nobo IT
PA System
Infrared Thermal Thermometer
Body Temperature Detector Gate
Telescope
Graphics Tab
GPS Item
Laptop
TAB
Smartphone
Storage Item: Hard Drive External & Internal
Digital Camera
Networking Item
Audio & Video Item
Accessories
Nobo IT is best original brand electronics supplier in Bangladesh which situated in Kazipara, Mirpur, Dhaka, Bangladesh. We Deliver original brand electronics item and other best exclusive electronics items at your doorsteps. Our company expertise in original brand exclusive electronics item supply. Don't hesitate to get electronics item delivery from Nobo IT . Just call for your own desired. We provide Free delivery services.