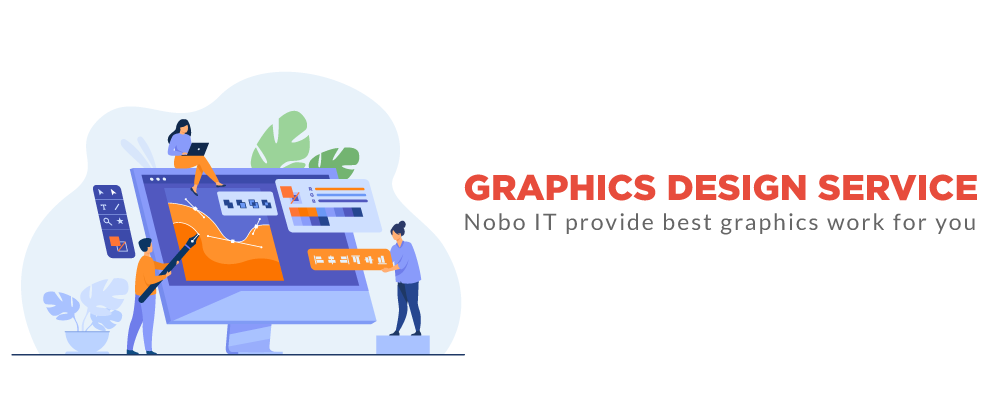 Best Graphics Design Company Company in Dhaka, Bangladesh - Nobo IT:
Graphics Design:
Graphics content increase a company valuation. Nobo IT situated in Dhaka, Bangladesh - will fulfill your inner desired. Your company logo, brochure, Website Image, visiting card, Banner, Poster represent your company in the real & virtual world. Don't compromise to get best graphic design for internet marketing. To get best product display in the internet marketing you need to get clipping path service from Nobo IT. We will visualize your product in the online world where your order will be increase more.
Graphics Design Service by Nobo IT
Website Design
Template Design
Logo Design
Banner Design
Slider Design
Business Card Design
Game Design
Our dedicated graphics designer will help you to illustrate your dream in reality. We are waiting to provide graphics service from Nobo IT
Nobo IT is Clipping Path Service Provider in Bangladesh:
In the online world it is increasing clipping path work now a days. There are various use of clpping path project specially in Facebook Marketing, Pinterest Marketing, Online Marketing, E-commerce Business.
If image quality and resolution is not good enough then it distract user to purchase or confirm order. A good looking image will help user to buy from that site. The demand of clipping path industry in Bangladesh will increase more. Our team serve in clpping path home and abroad. Printing industry also need clipping path task. Don't hesitate to call at 01714591565 or write us email at info@noboit.com for clipping path project.
Best Clipping Path Service - Nobo IT
1. Photo Retouching Service in Bangladesh
2. Background Remove Service in Bangladesh
3. Image Masking Service in Bangladesh
4. Drop Shadow Service in Bangladesh
5. Color Variats & Color Changing Service in Bangladesh
6. Product Photo Editing Service in Bangladesh