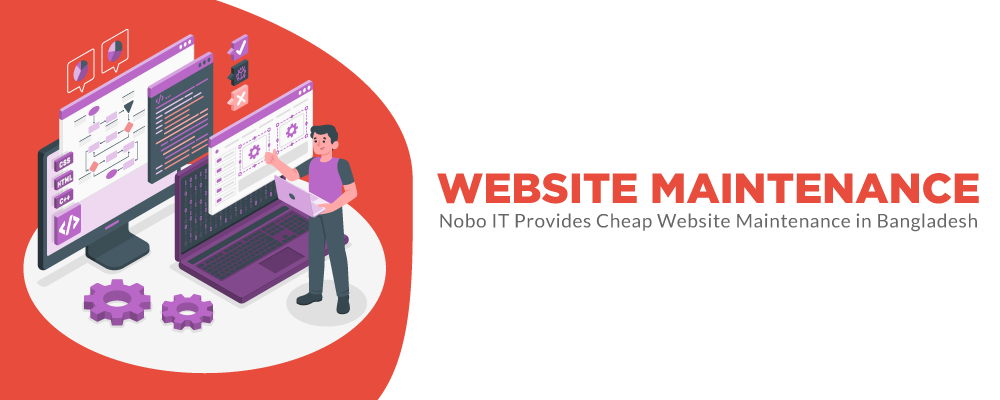 Nobo IT established to minimize your business cost. You need not concern about your website maintenance. We will fully maintain your website in the cheapest cost. Nobo IT situated in Kazipara Bus Stand, the capital city (Dhaka) in Bangladesh. We build static, Dynamic and Ecommerce website as your demand. We also use different CMS to manage your content. A complete website solution you will get from NOBO IT.
After comleting your dynamic or statice website you need to update this website regularly. Different issue, news, content should be uploadeded in regular basis. All content should be maintain quality in professional and international standard. After all your most valuabel things in the website is your product informatin or content in different aspects. You can rely on Nobo IT who serve you , by their professional team.
Different and Exclusive Website Maintenance Service - Nobo IT:
We Provide Website service for different Sector in Home and Abraoad
Website Maintenance Company in Dhaka, Bangladesh
1. Graphics Content
2. Text Content
3. Security Service
4. Ecommerce Product Upload
5. Website Data Entry
6. Technology/ Programming Language Update
7. Website Migration from another Server
8. Email Service
9. Social Media Sharing
Get a Free Price Quotation for Website Maintenance from Nobo IT
We provide website maintenance service within your budget price in Bangladesh.