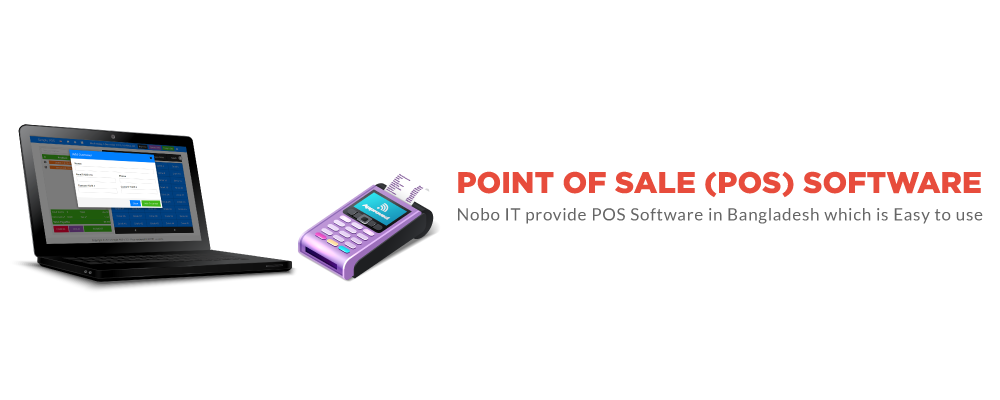 Point of Sale (POS) Software:
Nobo IT make it easy and manageble to your shop and business by using our software. You can get your all Product, Inventory, Stock, Sales and different reports from our software.
POS Software Features - Nobo IT
1. User Role wise Login - Owner and Shop Manager
2. Manage User
3. Store Management
4. Product Management
5. Customer Management
6. Stock Management
7. Inventory Management
8. Purchase Management
9. Highly Secured Software
10.Time Savings
11.Sales Management
12.Accounting
13.Purchase Report
14.Sales Report
15.Inventory Report
16.Many More important Report for Super Shop
Nobo IT best Point of Sale (POS) Software Provider in Bangladesh which situated in Kazipara, Mirpur, Dhaka, Bangladesh. We Deliver software for Shop, Super Shop, Entrpreneur, Business, Industry, Factory and in different sector of Bangladesh. Our company expertise in POS Software in Dhaka, Bangladesh. Shop Managemetn Software and including more feature's to make your life easy and manageable for your business. To develop customized POS or others Software for your business don't hesitate to contact Nobo IT . Just call at 01714591565 or Email us at: info@noboit.com for your own desired. We provide Free software consultancy.
Get a Free Price Quotation for POS Software from Nobo IT
We provide complete solution for POS Software at lowest Price Ever in Bangladesh.